This year Gavin Laboski moved his law offices into the historic Free Press Building in downtown Quakertown.
Maybe, without even knowing it, Gavin Laboski has a thing for banks, since he's now headquartered in his second former bank building.
Relocating from the blond brick building at Third and West Broad streets, constructed circa 1920 for Quakertown Trust Company, the law firm now occupies handsome new quarters in the iconic white-columned Free Press Building at 312-314 West Broad Street. That circa-1869 building's varied history includes an early stint as Quakertown Savings Bank's headquarters before the town's daily newspaper, The Free Press, made it an enduring landmark nearly 25 years after the paper's demise.
Recently converted into a modern office building, the old Free Press Building features offices with cathedral ceilings, large windows and skylights, glass walls and doors and preserved warehouse flooring. Just as important for Gavin, it looks out onto a bustling main thorofare in the heart of Quakertown.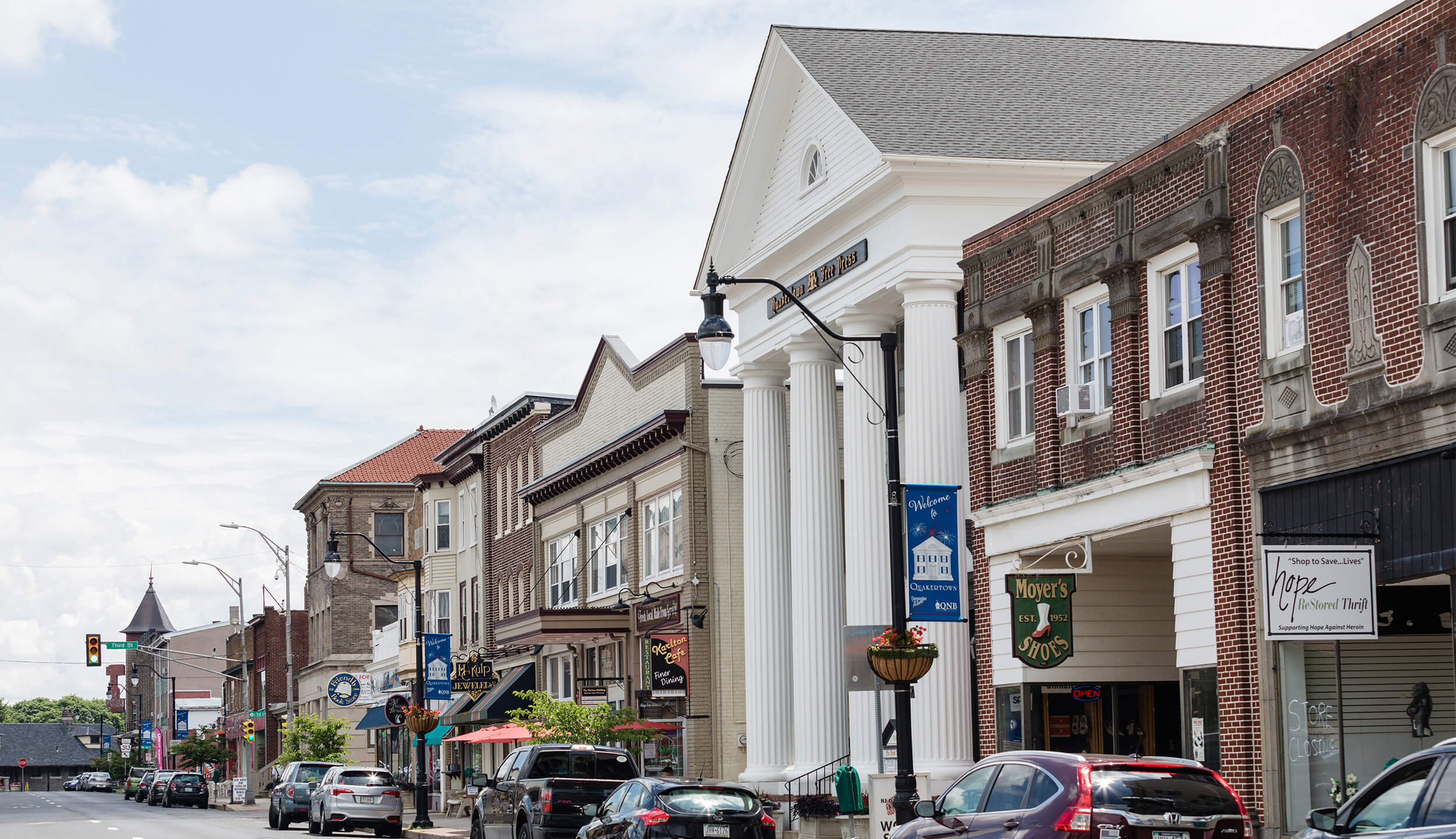 "I'm very happy to be relocating to a suite in this beautifully renovated icon and remaining a member of this community," says Gavin, who grew up in Quakertown. "I had several offers to buy the old bank property and develop it, but I wouldn't agree to sell it until I found suitable offices here in town.
"In addition, it pleases me to be honoring my personal commitment to the vitality of the downtown, first by supporting the new use of the Free Press Building and second, by selling to Dave and Jaime Yates, developers who share my commitment to preserving another landmark and contributing to the revitalization of the community."